Views of Home: Function & Form
Posted by Aaron Luttrull on Thursday, September 9, 2021 at 5:00 AM
By Aaron Luttrull / September 9, 2021
Comment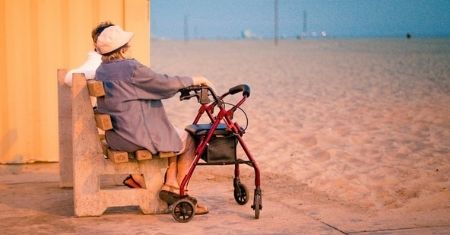 When it comes to how your home looks and works for those in your household, there are so many variables to consider when looking for a new home. Here are some things you may or may not need to think about when it's your turn to look for a new home:
Adult Views: Each adult will view what they think their new home needs differently. Some want it to be magazine worthy, others want easy functionality and still others want a bit of both. What seems highly functional to one partner may be hideous to another and one who may see something as a beautiful fixture, the other may hate every time they look at it. On top of that, we have multigenerational families living in one space at times or families that have members with disabilities. Counter height, toilet height, width of hallways and the height of a shower head may be all things that need to be thought about when you are on a house hunt. Function is important but beauty helps too.
Children's View: For a child, function and form are a little different. For them, being able to get around the house safely is a big consideration. Lots of stairs, balconies or dangerous landscapes in a yard are all things that play into a child's view of a home. Décor may be a thought in that they might find some things scary in a home that you might think are charming such as old woodwork, dark colors or even a huge room when they have been used to a smaller one. One other thing some children may or may not need to adjust to is the location of their room and play space. If they have been used to being close to your bedroom and now are going to be on the other side of the house, that might take some adjustment. With older children, they may be looking for a space apart from a sibling or from their parents. Considering these things for a move might be important as well.
Pet View: As I have said before, most pets can adjust pretty easily if their basic needs are consistently met, however they have things that maybe they have loved where you have lived that may change in a move. My daughter and her family just bought a new home that is bigger and has a big fenced in yard for their dogs. They just knew their dogs would love the space to run. Even between their two dogs the extra space was looked at differently. Their one dog that they figured would just go nuts running around, took a while to warm up to not being on a leash. Their other dog is thrilled with hanging around outside! Another thing their dogs needed to adjust to was the difference in window space. They used to have a huge front large window with an ottoman that sat under it and their dogs loved to look out of it and bark at everyone every day. Now, they don't have the same feature and the dogs are much quieter and seem to miss the window. However, they are adjusting to their new space as well. Honestly, a pet's WANTS in some respects are down on the list of priorities when it comes to comparing it with the family's needs, Pets will adjust. Just remember, they NEED a safe, loving space just like the rest of the family!
In a new home search the function and beauty of a home are important considerations not only for you, but for all the members of your household, including the fur covered ones. Be sure not to count them out as you find the perfect home for all of you.
Until Next Time!
Jen Lush -- Associate Broker, The Aaron Advantage
Photo Credit: Oxana Melis