Trash to Treasure
Posted by Aaron Luttrull on Friday, August 5, 2022 at 6:00 AM
By Aaron Luttrull / August 5, 2022
Comment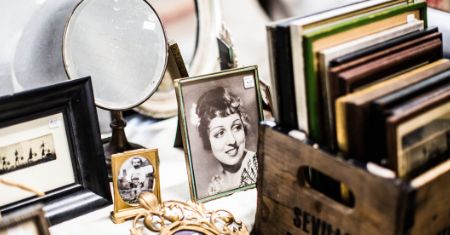 When it comes to furnishing a home, it's always great when you can get a bargain! Updating secondhand items can not only be fun but save you quite a bit of money if you know what to look for. Here are some tips on how to turn someone else's trash to treasure!
Take a Closer Look – If it's furniture, give it a "wobble" test. Also, if it has drawers or doors, check to see if they are in working order. If they aren't in working order, but it's an easy fix, that is fine, but be sure you are paying accordingly for a broken item. Also, check for bugs on the item. Roaches, bed bugs and spiders can live in older pieces, and you don't want to bring those critters home with your new "treasure".
Easy or Hard Fixes? – If you aren't a carpenter, broken items may be harder to manage, depending on your skill level. Items that are scratched or need hardware changes or some fresh paint are easily fixed and can be well worth the time spent to do so.
Is It Well Built? – Look for well built items. Some prefab items aren't worth spending the money on to redo them. Buying a brand-new prefab item might be better in the long run than trying to fix up an old one.
When to Walk Away – Mold, water damage or structural defects in an item should be left alone. Include upholstered items in some of these situations. Bed bugs love those types of things the most. If you don't know what you are looking for, it's just better to walk away!