The Aaron Advantage Podcast with Dana Bugg
Posted by Aaron Luttrull on Tuesday, August 2, 2022 at 1:38 PM
By Aaron Luttrull / August 2, 2022
Comment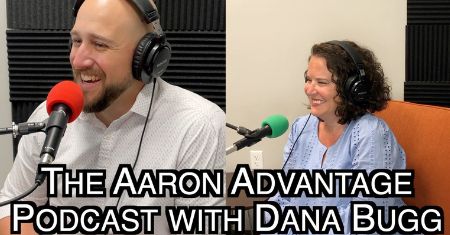 Aaron Luttrull sits down with the Indiana Regional Sales Manager for Jagoe Homes, Dana Bugg. In this podcast you will learn about some of their communities and new developments on the way in the Evansville/Newburgh and surrounding areas.
Jagoe Homes provides new home builds that take a lot of the anxiety out of new construction. They have so many floor plans to choose from, an entire design team to help you make the best choices for your new home inside, as well as help to find the right community to live in to suit your needs. Their entire sales team is very knowledgeable and offer great service to all of their clients. After the team has helped you to make all the choices and the plans are released to begin construction, it takes about 6 months until completion. Also, Jagoe Homes is constantly working to find more ways to make that wait time shorter.
Another service they offer is the ability to build one of their homes on land of your choosing. Their experts will inspect the lot to make sure it will work for your home so that it will be the best possible place to build. One of the best things about a Jagoe home is that they are built specifically to be energy efficient. From the house itself to the included appliances, a new Jagoe home will help save you money on your monthly utility bill for sure.
If you would like more information about Jagoe Homes, Check out their website: www.JagoeHomes.com or call Aaron Luttrull (812-779-6273) for more information on local Jagoe Homes Communities.
Music: It Just Makes Me Happy by Dj Quads