Stop the Fall Invasion!
Posted by Aaron Luttrull on Friday, September 16, 2022 at 6:00 AM
By Aaron Luttrull / September 16, 2022
Comment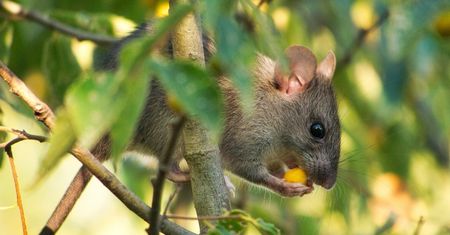 As autumn approaches and that lovely cooler air starts to come it, those nasty critters want to come in too! I am talking about mice, bugs, and spiders. Rural communities tend to be prepared for this invasion, but sometimes the rest of us might need a reminder on what to do to avoid the Fall Invasion!
Look for Open Invitations - Seal off holes in your foundation around where your utilities come in. Mice can squeeze through small spaces very easily. Also, check around your windows and doors for cracks to the outside where spiders and other insects might be able to sneak through. Caulk spaces that need it.
Remove Secret Spots - Another thing to do is to remove vegetation around the foundation where mice can hide and find a way in. They like to travel under cover so removing that cover will help. Get your garden cleaned up and ready for the winter too, so that they don't have a big place to hang out and eat.
Plan Ahead - If you know a spot where mice still find a way in, make sure you set a trap in the spot. Also, trim up bushes away from the house and clean up cobwebs around the windows and doors. It may also be a good idea to give a local pest control company a call to see what they can do for pest maintenance all year. The fall is a great time to get started so you can really see a difference there is when they help. If you need a referral for a pest control company, call your local Realtor. They work with companies all the time and will be able to give you some great names to get started!
This blog was inspired by an article in the Dec/Jan 2022 issue of AARP magazine.
Photo Credit: Benjamin LECOMTE