Real Estate: Have Things Changed Forever?
Posted by Jennifer Lush on Thursday, August 4, 2022 at 6:00 AM
By Jennifer Lush / August 4, 2022
Comment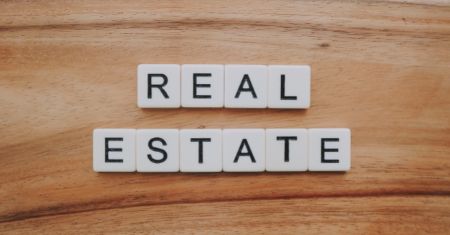 The last few years have had a lot of changes in real estate. Not only in how certain tasks are done, but in how people view the market as buyers and sellers. A few really good things have come out of the Covid 19 Pandemic that have changed our perspectives on things as well as advanced some things technology-wise for the average buyer and seller. Here are my thoughts:
Consideration - During the pandemic, agents were very careful about trying to keep their clients safe. Sellers were instructed to leave doors open and lights on in their homes, so no one had to touch them when they were in the house. Buyers were told to let their agent know if they had been exposed to Covid and to stay home if they were sick. We wanted as few people in a home at one time to avoid issues as well. Masks were worn and precautions were taken. Some of these practices have been in place already but the pandemic reminded agents to be more diligent for their clients. We still want to keep our clients safe while they are selling their home or house hunting themselves and we certainly want to be considerate of others always during the process.
Time is Of the Essence - A phrase that is important in real estate is "time is of the essence". This means that as Realtors, we stick to the time constraints on contracts and do our best to have processes done in a timely manner when it comes to a transaction. The housing market during the pandemic has taken this to a whole new extreme. Sales were happening so quickly that buyers and sellers barely had time to blink in certain cases. Decisions had to be made at a moment's notice. Sellers needed to be ready to find their new house after theirs sold in a day in some cases. This crazy fast market helped us all to learn how to help a buyer how to look for the most important things in their home search as well as prepare our sellers for a busy time of showings. I think even if things slow down a bit, we have learned a lot about sticking to timelines and teaching our clients about their importance as well. Laziness certainly didn't help home buyers, sellers, or agents!
Ways to Work Together - Another thing we all became way more comfortable with is technology. We learned how to use it to our advantage for first time meetings with clients, showings, and open houses. Zoom was used for face-to-face meetings with clients when it wasn't possible to get together as well as showings were done by agents going through houses and showing clients on a FaceTime call on their phones. We used digital signature software for contracts even more and as those programs were used more, companies updated their services for it to work more efficiently for us.
Changes in Interest Rates - The interest rates were super low during the pandemic and they have begun to climb for home mortgages now, but the things you always need to consider when you are considering buying a home is your debt-to-income ratio, your personal budget and how to stay within that parameter. Interest rates won't matter that much in the everyday of your life, if you don't over spend on a home. This is always the best practice no matter what the interest rates are. The less you spend, the shorter the loan you may be able to get and the less interest you will pay overall.
Owning a Home is Always in Style - No matter how "slow" it may feel to sell a home now (a month seems like forever after the market we have been in, but that is still really quickly to sell a home), homes still sell. It is one of the best investments you can make, and real estate generally appreciates over time, so the market will keep turning over homes no matter what. There is someone for each home, it's just a matter of timing.
With all the changes in real estate, our agents have kept up with the best ways to use those changes to their client's advantage. When the world seemed to stop--we didn't. We helped our clients get into homes and get out of homes that they needed to in a safe and timely manner which is always the goal anyway. Things are always evolving, but what won't ever change is how Realtors want to serve their clients in the best ways that they can.
Until Next Time!
Jen Lush--Associate Broker
Photo Credit: Precondo CA