Make the Most: Of Your Life
Posted by Aaron Luttrull on Thursday, May 30, 2019 at 7:00 AM
By Aaron Luttrull / May 30, 2019
Comment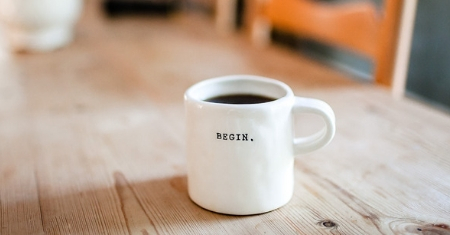 As the end of May winds down and we start all our summer fun plans in June, usually you don't have to remind others to "make the most of their life". With the end of the school season, kids are looking forward to making the most of their summers and are vowing to "do better" when the next school year starts. Adults are planning their vacations and summer chores they want to do around the house and everyone is doing their best to make it the best Summer ever!
I feel we can apply this thought process to our lives in general. Here is what I mean:
It's Winding Down - From the time we are born, we are already on the road to our demise. I know that sounds really depressing, but, it's honestly true and the older we get, the more we realize how quickly time flies and how things can slip right through your fingers! So, just like we anticipate the summer months, we need to keep that sense of anticipation about our lives. That good things are just around the corner and that our time is limited and we want to make it an EPIC life!
Let's Make Plans - With the "time is of the essence" thought process, we need to be sure we don't put off things that we can do today. I am not telling you to be thoughtless about your responsibilities, but I am saying that if it is something important to you, then you need to make plans of how to achieve the goals you have! Don't waste your time until the stars all align. Things happen when we work to make them happen, too. Make those family plans. Take those trips and enjoy every day to the best of your ability.
Maintain - While we all love summer cook outs, days swimming in the pool, lake or ocean and live for the lovely evenings just sitting outside gazing at the stars, during the summer you have chores that need to happen as well. You need to mow the grass, water the garden, pull up the weeds, keep the air conditioning running smoothly and with all the fun the kids are all having, make sure everyone still eats right and gets enough rest. Living our best life includes taking care of those things we need to. If we maintain those important things, they won't cut into the fun things. We can go at a moments notice if we have kept up with the things we need to. In our lives, being organized and prepared can make the fun times so much better. Sometimes, having fun can be used as an escape from stuff we don't want to do, but, when that fun is over, we still have to face the stuff. For me, guilt sets in. I don't want to feel guilty when I get some extra time with my grand kids or when my hubby wants to go somewhere fun at a moments notice! I want to be ready to go without even thinking of all the things that I haven't taken care of. There will always be something that still needs to be done, but, if for the most part if you have kept things up and running like you need to, those few things won't matter at all.
Always A New Beginning - If we make the most of our lives like we make the most of our summers, we will always feel hopeful for new beginnings. A summer can feel like a lifetime when you are a kid! When fall rolled around you felt like a new person with a whole new beginning ahead of you! Keeping this perspective in our lives as much as we can will bring excitement and hope so much more often and if we are excited and hopeful, those around us will begin to feel that way too. What kind of inspiration will that give to others?
So, take the time to make the most of your life. Be thoughtful in the things you choose to do and have a mindset to be ready for anything. Above all, look forward with excitement, joy and anticipation of what is to come and when the end draws near, we will be ready to move on as we should--having given ourselves and our families the best life ever!
Until Next Time!
Jen Lush, Associate Broker and Mother of Managing Broker
Photo Credit: Danielle MacInnes