Make the Most: Of Your Job
Posted by Aaron Luttrull on Thursday, May 16, 2019 at 7:00 AM
By Aaron Luttrull / May 16, 2019
Comment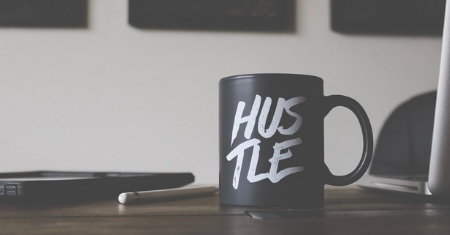 In trying to "Make the Most" out of things in our lives, I would be amiss if I didn't say that we need to make the most of our jobs. So how do we do that? What if our job is awful? What if it is a temporary job or what if it is just a mundane, average type of job? Here are a few things to focus on for you to get get the most out of your time on the job.
What Can You Do? - When you are in a rut in a job, or, don't really enjoy the job, you need to stop looking at what all is wrong and start looking at what you can do to make it better. If it is a boring job, what can you do to make it more interesting? Can you interact with people around you to make their days better? If you can, that will lift your spirits as well. What extra tasks can you do to make the day move along faster? Who can you help out to make their day better, so that others around you are having a good day too. Start doing positive things to counteract the negative feelings or issues you have at and in your job. If you have a super hard boss, try to look behind it and see what their motivation is. Sometimes people are just grouchy and ugly and finding something behind the mean things they do is just plain futile. If that is your situation, instead of just being angry for that person just being who they are, learn what you don't want to be to others if you are ever in that sort of position. If all of these just don't seem to help, it may be time to look for another job. One of two things may happen: You may find a position that is better suited to you or you may see that the "grass isn't greener" on the other side and learn to deal with your job a little better. Just don't sit and complain. That won't help anything get better.
Where Can You Go? - Sometimes a good motivating factor for doing well in your current job, is to think of where this job can lead you. If you can move up in your company, or gain the experience you need for your future career, that can help you stay focused when you are at a job that may not be your forever career. Pay attention to all the things that are going to be useful when you are in your future position. If you want to move up, make sure you are available to those above you and that they can see that you are a loyal member of the company. Volunteer to help whenever you can and make a point not to miss work a lot. Be on time. Be dependable. Have a good attitude so that others feel good working with you! Why in the world would you get a promotion if everyone has issues being around you? Be friendly to all, not just some, and keep focused on the job. Sometimes a little socializing is a good thing, but, don't overdo it. Balance is always the best choice.
What Can You Learn? - Another good way to stay focused in your current job, is to keep learning. First, learn directly from the job. All of my kids worked fast food at some point in their high school years (and even after). They learned about customer service, co-worker respect, respect for their bosses and they learned how to be consistent at going to work on time and how to control their emotions on the job. For me, I was a stay at home mom most of my adult life, however, I was heavily involved in church as well. So not only did I learn how to deal with conflict (with my kids!) I also learned how to keep confidences, be empathetic to others and I learned about serving in a lot of different ways. On top of that, I learned computer skills, meeting planning and execution, event planning and loyalty and so much more! Sometimes we overlook all the things we can learn each day in our job. We can also always find ways to learn more from outside sources. Take a class to be better at something. Take some college courses to work on a degree. Attend things that your job offers to learn more about the company. Bottom line: Even the lowest of the low of jobs you can have, there is always something you can glean from that experience. You can learn about yourself and what you need and want in a career as well.
Today, make the most of your job. Make it work for your now and for your future. Be a shining example in the small things and you will be ready to take on the big things--I just know it!
Until Next Time!
Jen Lush--Associate Broker and Mother of Managing Broker
Photo Credit: Lost Co